pdfFiller is not affiliated with IRS
Get the free injured spouse form 2021-2023
Show details
Hide details
Form Rev. November 2016 Department of the Treasury Internal Revenue Service Part I Injured Spouse Allocation OMB No. 1545-0074 Information about Form 8379 and its separate instructions is at www.irs.gov/form8379. Number and street For Paperwork Reduction Act Notice see separate instructions. Yes No City town or post office state and ZIP code Cat. No. 62474Q Form 8379 Rev. 11-2016 Page 2 Allocation Between Spouses of Items on the Joint Tax Return See the separate Form 8379 instructions for...
Get, Create, Make and Sign injured spouse tax form
Get Form

eSign

Fax

Email

Add Annotation

Share
How to fill out injured spouse form 2021-2023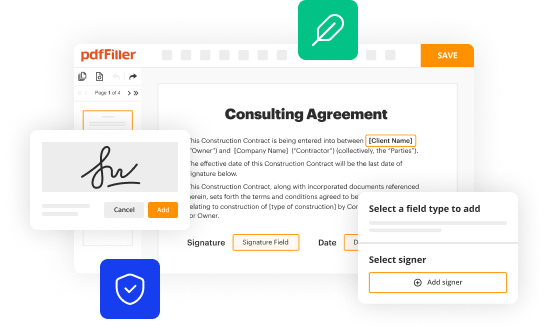 How to fill out injured spouse form:
01
Gather all necessary information and documentation related to your current tax situation, such as your tax returns, W-2 forms, and any additional income or deduction details.
02
Fill out the top section of the injured spouse form with your personal information, including your name, Social Security Number, and filing status.
03
Provide the required details about your spouse, including their name, Social Security Number, and any applicable credits or deductions they may claim.
04
Indicate the type of income involved, such as wages, self-employment income, or investment income, and provide the corresponding amounts for both you and your spouse.
05
Calculate the amounts to be allocated between you and your spouse based on the percentage of income each contributes to the total household income.
06
Complete any other sections of the form as required by your specific circumstances, such as claiming child tax credits or providing additional information about federal or state debts.
07
Review the completed form for accuracy and ensure that all necessary attachments or supporting documentation are included.
08
Sign and date the form, and submit it along with your tax return.
Who needs injured spouse form:
01
Married individuals who file joint tax returns and want to protect their portion of the refund or reduce the impact of their spouse's debts.
02
Couples where one spouse has outstanding federal or state debts, such as unpaid student loans or tax liabilities, that could be offset against their tax refunds.
03
Individuals who want to claim certain credits or deductions based on their own income without including their spouse's income in the calculation.
This is how it works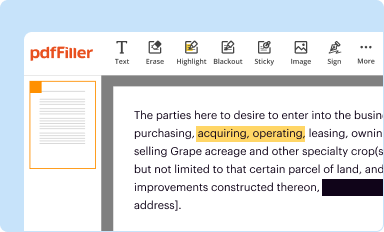 Edit your injured spouse form 2021-2023 form online
Type text, complete fillable fields, insert images, highlight or blackout data for discretion, add comments, and more.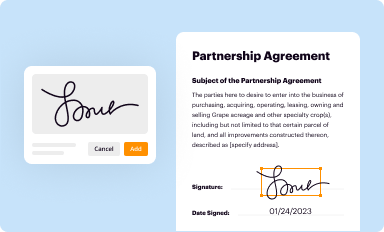 Add your legally-binding signature
Draw or type your signature, upload a signature image, or capture it with your digital camera.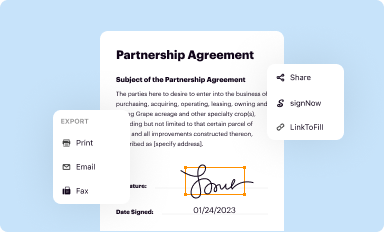 Share your form instantly
Email, fax, or share your injured spouse form 2021-2023 form via URL. You can also download, print, or export forms to your preferred cloud storage service.
Editing injured spouse form online
Follow the steps down below to use a professional PDF editor:
1
Log in. Click Start Free Trial and create a profile if necessary.
2
Upload a document. Select Add New on your Dashboard and transfer a file into the system in one of the following ways: by uploading it from your device or importing from the cloud, web, or internal mail. Then, click Start editing.
3
Edit irs form 8379. Add and change text, add new objects, move pages, add watermarks and page numbers, and more. Then click Done when you're done editing and go to the Documents tab to merge or split the file. If you want to lock or unlock the file, click the lock or unlock button.
4
Save your file. Select it in the list of your records. Then, move the cursor to the right toolbar and choose one of the available exporting methods: save it in multiple formats, download it as a PDF, send it by email, or store it in the cloud.
It's easier to work with documents with pdfFiller than you can have ever thought. You may try it out for yourself by signing up for an account.
People Also Ask about injured spouse form
What happens when you file an injured spouse form?
What qualifies as an injured spouse?
How long does it take for injured spouse refund?
What qualifies for injured spouse?
Can you file an injured spouse form electronically?
Should I file an injured spouse form?
Form 8379 is not the form you're looking for?
Search for another form here.
Comments and Help with tax form 8379
What is the 8379 form for?
The Injured Spouse Allocation is a document that the injured spouse must file to reclaim overpaid taxes. An offset of overpaid taxes may be returned to the injured spouse after filing the 8379 form to share the joint refund. Not all debts or obligations may be on this paper, so contact the IRS for more details if needed.
Who needs the 8379 form?
Form 8379 (Injured Spouse Allocation) is for people who have the legal status of Injured (negatively impacted) Spouse. The first page of the template includes questions that help you determine if you are an injured spouse or not.
Married couples share responsibility for their tax obligations. If one spouse falls behind on alimony, federal or state taxes, or has other past-due obligations, the Department of Treasury can take the taxpayer's refund to cover these past-due debts from both spouses.
What information do you need to file the 8379 form?
To complete IRS Form 8379, you need information about the joint return (names and social security numbers of spouses) and allocation between spouses of items on the joint return.
How do I fill out the 8379 Form in 2023?
To fill out the sample, you must provide the following information:
The tax year of filing
Have you ever filed a joint refund
Did IRS use overpayments for paying legally enforceable debts
Obligations of payments
Community resident status of an applicant
Did the applicant have reported payments
Incomes (from salaries, wages, or self-employment)
Credit history
Follow the instructions below to accelerate filling out Form 8379:
Click Get Form to open a template in pdfFiller, our online editor.
Complete the survey to ensure you are eligible for filing.
Fill out Part II, including data about the tax refund, which is found in the tax declaration. Insert the name and social security number of each spouse. The one who is injured must fill the checkbox.
Mark the checkbox on line 11 only if both spouses were issued a refund. Enter names for each spouse who will receive a refund in all other cases.
In Part III, specify allocations between spouses.
Complete the document by signing (using the Sign tool) and dating.
Select Done to apply changes to the record and close the editor.
Save your document, print it out, or send it by email.
Do other forms accompany the 8379?
Injured Spouse Allocation is accompanied by 1040-X and with a standard tax payment declaration.
When is Form 8379 due?
Submit the document as soon as you learn your share of overpayment was or will be applied to cover your spouse's past-due obligations. You have three years until the original refund will expire or within two years from when the last payment was made.
Processing forms may take 8 to 14 weeks, depending on the filing type (electronically filed documents are processed much faster).
Where do I send the 8379 Form?
Send the completed document to the Internal Revenue Service Center for the region where you live (your mailing address) when submitting it with your joint return, by itself after filing a joint return electronically, or with an amended or other subsequent return. If you file a completed document by itself after filing your joint return on paper, send it to the same Internal Revenue Service Center.
Video instructions and help with filling out and completing injured spouse form
Instructions and Help about injured spouse form
Hi I'm a tax attorney Darrin mesh from Tampa Florida, and I'm here today to answer a question that comes up quite a bit, and it goes like this the person asking says can they take my child support balance from my wife's income tax and furthermore they say here are some facts related to this question it says I was recently married but prior to that I have a child support balance owed can they take this balance from my wife's tax return she has nothing to do with my past tax debt and I don't think that this is fair to her if so I heard from someone about filing your taxes under something called uninjured spouse or something of that nature it would be great to get some insight on this situation thanks in advance, so I think you're exactly right I think that injured spouse actually will be the right thing to do in this case, and it's the form number is form 83-79 you can go to the IRS website at IRS.gov e and click the forms and publications link on the left and then just simply search for form number 83-79, but I thought I would go one step farther here in we'll go ahead and look at the form here's a copy of it and as you can see it says injured spouse allocation and form 83-79 again, and it's pretty straightforward in terms of its one of the easier forms I think to go ahead and fill out there's some yes or no questions and basically what you're doing is you're allocating your income versus your spouses income so let me give you an example if you earn $50,000 a year as a w-2 wage earner, and you had $5000 withheld from airing from your paycheck, and she was an income wage earner, and she had $30,000 of income, and she had three thousand dollars earned or three thousand dollars withheld from her paycheck that would be eight thousand dollars total tax withheld if you're part of the tax debt was 50% and hers was 50×, and actually it's kind of a's not exactly right in the scenario that I gave, but basically they take your proportionate share of the tax refund so let's say your share the tax refund was two thousand dollars or in here sure the tax refund was fifteen hundred dollars you don't get $3,500 back, but it would keep your $2,000, and she would get her $1,500 tax refund back hopefully that answers your question in a nutshell no I mean creditors or the IRS or the or even child support they can't keep your spouse's income tax refund because they're actually innocent in this situation and since there's something else called innocent spouse the IRS had to call something different, so they call it injured spouse and in this case your spouse would in fact be injured if they kept her tax refund so hopefully that answers your question thanks for watching
FAQ
What is injured spouse form?

The Injured Spouse Form (IRS Form 8379) is a form that allows a taxpayer to claim their portion of a joint tax refund when the other spouse has past-due federal tax, student loan debt, or child/spousal support payments. This form is used by married taxpayers who filed a joint tax return but are not responsible for the past-due debt of their spouse. It is important to note that the Injured Spouse Form only applies to federal taxes and not state taxes.

Who is required to file injured spouse form?

The Injured Spouse form (Form 8379) is used by married couples who have filed a joint tax return and have some of their joint refund applied to an outstanding debt of one spouse. This form should be used if one spouse is not legally responsible for the debt.

How to fill out injured spouse form?

1. Begin by downloading the injured spouse form, which can be found online at the IRS website. 2. Enter your name, Social Security number, and filing status. 3. Enter the total amount of your refund. 4. Enter the amount that was applied to any past-due federal or state taxes. 5. Enter the amount that was applied to any other debts, such as student loans or child support. 6. Enter the amount of your refund that was actually applied to your taxes. 7. Enter the amount of your refund that you'd like to be allocated to you. 8. Sign and date the form and submit it to the IRS.

What is the purpose of injured spouse form?

The Injured Spouse Form (Form 8379) is used when a joint tax return is filed and the taxpayer believes that their portion of the refund should not be applied towards a past due debt owed by their spouse. The form can be used to claim a portion of the refund, which the IRS will hold until the debt is resolved.

What information must be reported on injured spouse form?

The injured spouse form (Form 8379) requires the injured spouse to provide the following information: 1. Social security number 2. Filing status 3. Amount of refund the injured spouse is claiming 4. Amount of refund offset 5. Name, address, and Social Security number of the spouse who is not claiming the injured spouse relief 6. The tax year for which the refund is being claimed 7. Signature of the injured spouse and the date the form is signed

When is the deadline to file injured spouse form in 2023?

The deadline to file an injured spouse form in 2023 is April 15, 2023.

What is the penalty for the late filing of injured spouse form?

Generally, there is no penalty for filing an injured spouse form late, as long as it is filed before any creditor has attempted to collect the debt from the spouse. However, if the form is not filed before any creditors attempt to collect the debt, then the spouse may be liable for the debt.

How can I edit injured spouse form from Google Drive?

It is possible to significantly enhance your document management and form preparation by combining pdfFiller with Google Docs. This will allow you to generate papers, amend them, and sign them straight from your Google Drive. Use the add-on to convert your irs form 8379 into a dynamic fillable form that can be managed and signed using any internet-connected device.

How do I edit form 8379 online?

The editing procedure is simple with pdfFiller. Open your 8379 form in the editor, which is quite user-friendly. You may use it to blackout, redact, write, and erase text, add photos, draw arrows and lines, set sticky notes and text boxes, and much more.

How do I make edits in irs injured spouse form without leaving Chrome?

Install the pdfFiller Chrome Extension to modify, fill out, and eSign your irs form 8379 printable, which you can access right from a Google search page. Fillable documents without leaving Chrome on any internet-connected device.